A mother who has tested positive for COVID-19 can continue breastfeeding even if she needs to begin taking medications. The benefits of continuing to breastfeed outweigh the risks of the small quantity of medications that will be passed on via breast milk to the baby. 
The table below shows the alternatives for medications for which there aren't enough studies done to prove that they are safe whilst the mother is breastfeeding.
This table has been extracted from this link.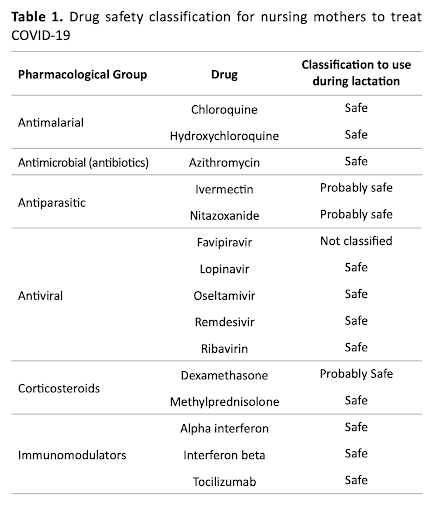 Covid-19 Vaccination in India and Breastfeeding
It has been a dilemma for many breastfeeding women who reside in India whether to take the vaccination shot or not. We have tried to highlight diverse recommendations with the intention of enabling mothers to take an informed decision regarding the same. 
As per the Ministry of Health and Family Welfare in India, the vaccine should not be administered to Pregnant and Lactating women because Pregnant and Lactating women were not a part of any clinical trial.
This is the link to their recommendation:
https://www.mohfw.gov.in/covid_vaccination/vaccination/faqs.html
A snapshot of the recommendation is as below: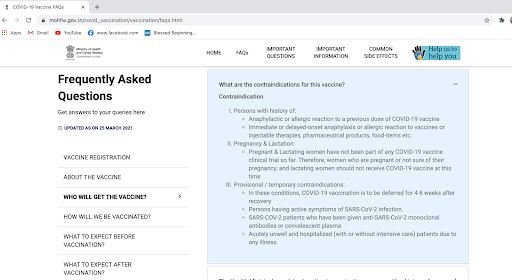 However, the Federation of Obstetric and Gynaecological Societies of India (FOGSI) has issued a statement which states that pregnant and breastfeeding women should be allowed to take the vaccine whilst acknowledging that there is limited data on the same. More about their stance can be read here. 
https://www.fogsi.org/covid-vaccination-for-pregnant-bf-women/
A snapshot of the recommendation is as below: