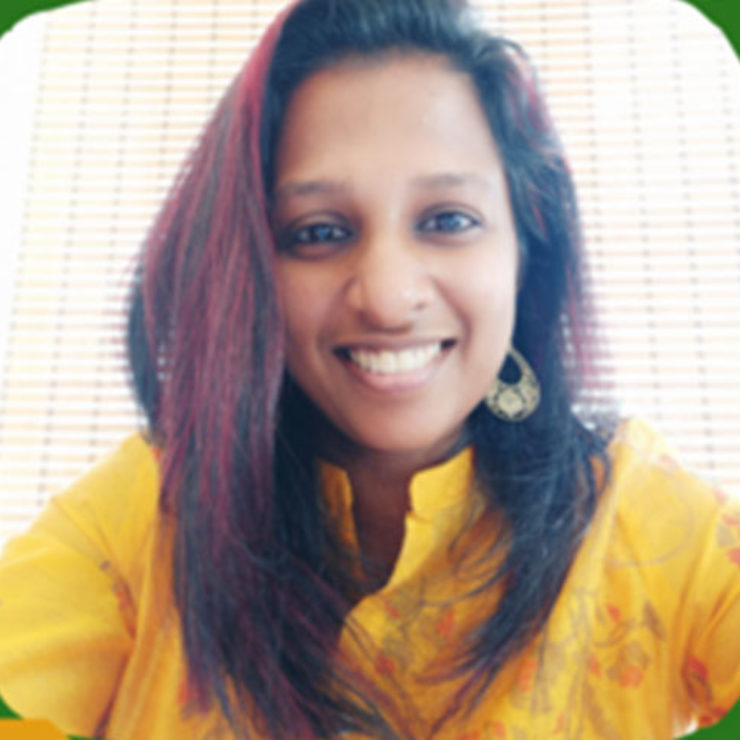 Sapna Krishnan
Certification:
Lactation Education Counselor (CLEC)
Language:
Engilish, Hindi, Malayalam
Weaning off Formula, Latch & Position, Ties, Pumping, Tandem Nursing, Engorgement/ Oversupply, Mastitis/ Breast Infection/ Plugged Ducts/ Thrush, C-Section and Nursing, Fast Let-Down, NUrsing Strike, Lactose intolerance, CMPA, Allergies, Nursing through reflux, GERD, Nursing Premature Babies/ NICU
Personal Breastfeeding Experience
Shallow or painful latch, Cluster feeding/ Growth Spurt, C-section and Nursing, Exprience with Nursing in Various Positions, Fast Let-Down, Nursing Strike.
Average rating:
1 reviews
Jun 14, 2021
Consultation feedback
It was my very 1st experience to have any sort of conversation on this topic and found the session helpful . It was easy and comfortable to talk with Ms. Sapna & understand her. Would definitely try the pointers suggested by her. Thanks Team & Ms. Sapna.