In the year 2012, a new mother from India, residing in Ireland found the much needed breastfeeding support from LLL Ireland. She embarked upon a beautiful journey that not just helped her meet her own breastfeeding goals but helped thousands of other mothers on the way.
As she moved back to India, Adhunika Prakash found her passion in starting a community to support other breastfeeding women and founded a Facebook group in 2013. It was first started as a breastfeeding support group for mothers from Pune, a city in India. But soon she realised that an online space could reach way beyond any geographical boundaries. Thus, came into existence 'Breastfeeding Support for Indian Mothers' – BSIM.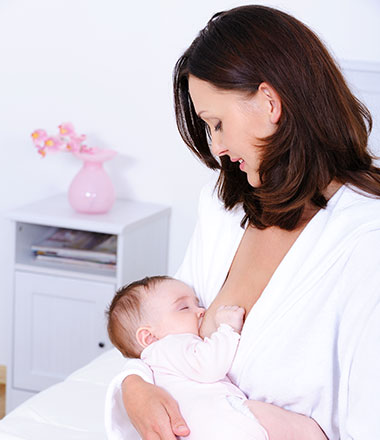 The group worked tirelessly with mothers supporting other mothers and building a camaraderie. It wasn't long before BSIM had a team that consisted of peer counselors, who responded to queries posted by mothers; and admins, who managed the smooth running of the group while taking care of answering queries and keeping BSIM a safe space by developing and following stringent method of member approval processes.
The group that functioned at the strength of 300 members in 2014 became a home to close to 1 lakh breastfeeding women and their support system by the year 2019. The relentless work of BSIM in the field of breastfeeding support was now getting noticed and acknowledged nationally and internationally. BSIM gathered traction and received awards from platforms like "Outlook Poshan Awards" and "Ministry of Women and Child Development". The founder of BSIM, Adhunika Prakash was selected as one of the 5 residents from 600+ applicants for the Facebook's community leadership program – (FCLP).
With a membership of 1.35 lakh members as of March 2021, BSIM is set to increase its impact by reaching more lives through the information on its website and the support through its Facebook Community.